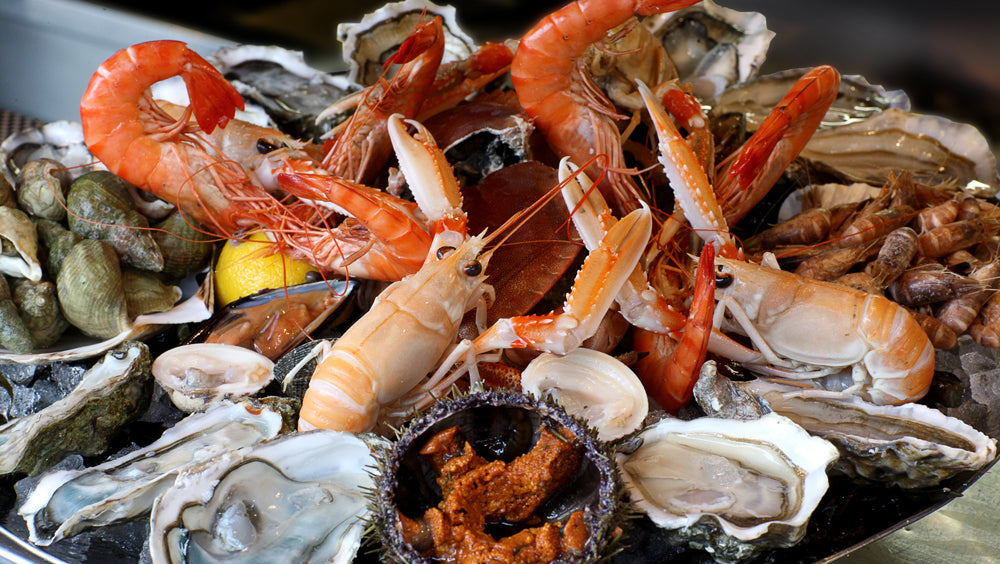 Seafood and shellfish
Dessirier, the best seafood in Paris for 140 years
Find, at Dessirier, one of the most beautiful seafood benches. Our legendary scalers, Olivier and Tahar, offer a wide choice of shellfish and crustaceans, oysters and seafood platters to enjoy in the restaurant or to take home.
The daily arrival of seafood, according to the tides, guarantees incomparable iodized flavors.
Oysters from Brittany, Normandy, Cap Ferret, the Marennes d'Oléron or even Ireland will delight great amateurs. (Cadoret, Gillardeau, David Hervé, Joël Dupuch, Prat-Ar-Coum by Yvon Médec, Utah Beach, Ostra Régal, Gavrinis, etc.). Single, double tray or hamper for the holidays? The choice is yours but know that all our oysters are served or delivered open.
Discover our selection of the best seasonal oysters, shellfish and crustaceans arriving directly from producers on our coasts.